The global energy demand is rising and a reliable power source is needed
A large portion of power added in the next decade will be gas power
The increasing demand for electricity will create a subsequent demand for efficient gas turbines
Potential for further de-carbonization with gas-to-hydrogen turbines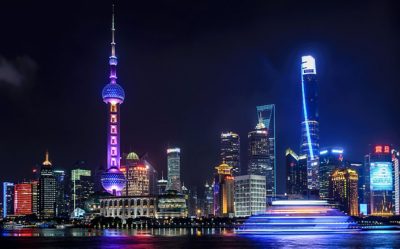 New technologies, new solutions
Dreaming of big and heavy additive parts for the next generation of gas turbines? 
The additive manufacturing process maximizes the design flexibility and allows the integration of additional functions - at no additional costs for extra geometry changes as no prior models or tools are needed. Geometries are no longer limited to the possibilities of traditional technologies.
In addition, with printing space as big as 500 x 500 x 500 mm, we offer serial production of large additive manufactured components with extremely complex shapes integrating more details and functions.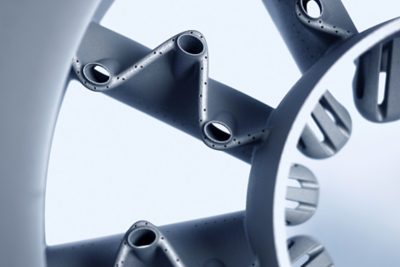 The GF Casting Solutions 3D-printed demonstrator for industrial gas turbines: 498 x 498 x 425 mm
Additive manufacturing with GF
We team up with you
We offer full R&D Service, including material, process and design development; excellent project management and we consult and support during the set-up of specifications.
Printing space
We print in a 500 x 500 x 500 mm printing space. Big and heavy parts are possible as well as small parts in big volumes (part quantity in one print job).
All out of one hand
We offer all post-processes in-house. We have more than 50 years experience in casting and combine it with additive manufacturing in high-end parts. We work time efficiently with one touchpoint in communication.
Finding the best solution
We make objective & reliable technical decisions regarding manufacturing technology (additive manufacturing vs. casting) and experience in customer applications, processes and production costs.
Full speed
Benefit from fast turnaround time, a single point of contact and independence from third parties: All processes from development to finishing take place under one roof.
Proven quality
Our additive manufacturing and follow-up processes are certified according to EN 9100 and Nadcap. Our teams are trained and experienced and take care of the highest standards and quality management.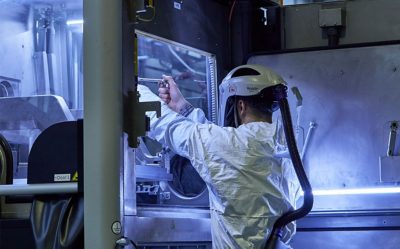 Our teams are ready to support your 3D metal printing project
Our offer
Our expert teams and certified manufacturing environment are ready to realize your 3D-printing challenge.
In the following, we describe the key players and technologies behind optimized IGT solutions like the 3D-printed GF demonstrator. 
Click on the + to learn more:
Our development team is ready to support you and your project:
Support and consulting in the product development process
Additive manufacturing oriented and compliant designs
Characterization of material properties
Static and dynamic validation of components also under thermal boundary conditions
Topology optimization and FEM simulation
Metallurgical analysis of components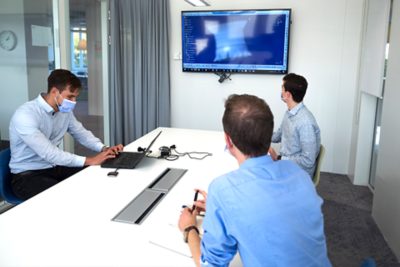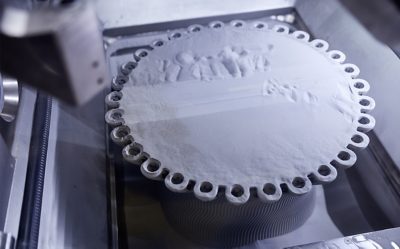 500 x 500 x 500 mm
Big and heavy parts are possible
Small parts in big volumes (part quantity in one print job) 
Better design possibilities even compared to casting
Extreme shapes: Hollow structures and very thin walls <1mm
Very complex shapes from thick to thin in one part
Topological optimization: reducing weight and material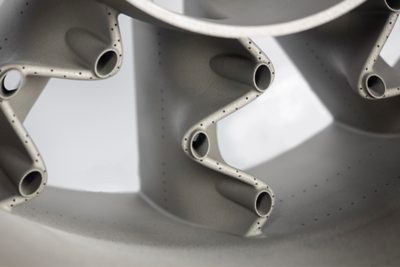 High functional integration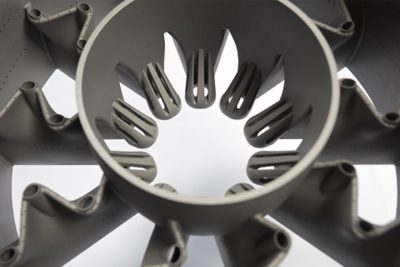 Functional integration through product development and process know-how:
Integrating up to 40 single parts into one design
Reduction of welding for joining and assembly activities
Reduction of process steps e.g. tooling and machining processes
The possibilities in 3D printing in combination with the know-how in optimizing of the product design are key to make IGT solutions even better in their functionality.
Conformal cooling channels in near net shape design instead of a straight line
Complex shapes in additive design instead of additional laser finishing
Cost advantage through geometry and performance of the application and the reduction of process steps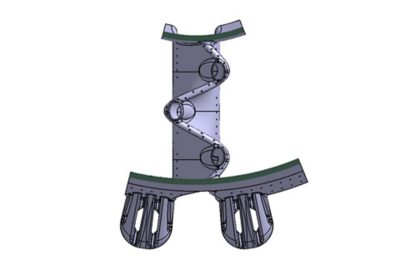 Surface geometry and design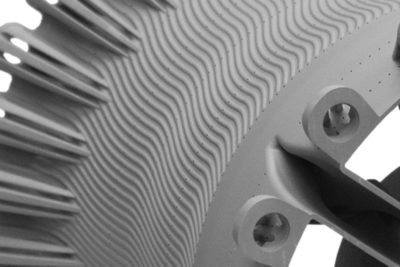 Surface enlargement to achieve improved cooling of the component from the outside
Flow optimization on the surface with direct impact on air or liquid flow
Cost-neutral feature
Further application options: assembly surfaces and grip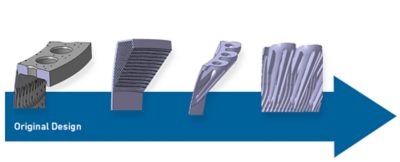 Shaping the product and its structures based on the principles of nature
High strength with reduced material and weight
Sustainable and cost efficient 
Additive manufacturing process steps
Our post processing capabilities
Vacuum & cryogenic heat treatment

NDT inspection 
(including analog & digital RX, LPI lines, 3D measurement, Zeiss equipment, GOM – Atos measurements syst. and electronic gauges)
Welding
Airflow test
Installation for chemical etching
Surface superfinishing processes
Finishing and polishing (more than 50 years of experience)
HIP**
Computer tomography**
Machining for semi-finished and finished components**
** not in-house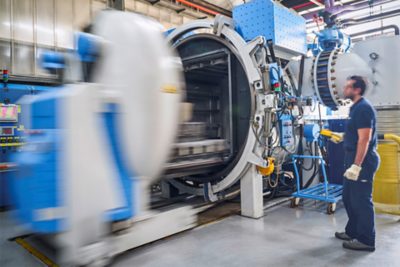 Finding the right technology
Additive manufacturing or precision casting? 
The choice for the perfect technology depends on the specific project requirements and needs. GF brings long-standing experience with similar component families from the casting process which is now built upon when offering additive solutions: of course at the same high quality level.

Quality you can rely on
Complete additive manufacturing and follow-up processes certified according to EN 9100
Trained and experienced teams to handle critical and complex parts requiring highest standards
Proven experience in quality management
Nadcap standard & certification for all processes
We offer fully certified additive manufacturing, repair welding, heat treatment and non-destructive testing (X-Ray and FPI).